Mark Will – Executive Partner
Mark Will has 30 years of executive management
experience and success providing leadership in the
assessment and improvement of the profitability of
various products, services, assets, operating divisions
and overall corporate entities.
Prior to forming W&W Holdings, Mark served in
executive roles at Milliken & Company, a recognized
quality leader in manufacturing textiles and chemicals.
As Corporate Director for Activity-Based Management
reporting to the Chairman and CEO, Mark headed
corporate initiatives which established an Activity
Based Costing culture for improved management
decision-making and profitability. He also held
executive positions as Director of Marketing for Milliken
Fabrics; Director of Strategic Planning; and Director of
Quality at the division level. Mark also has extensive
operations experience at Milliken as a plant manager.
As a partner and advisor, his focus now is to build
strong relationships and deliver comprehensive
solutions for his clients. Mark is active in supporting
both client management and analytical requirements
with a keen focus on long-term financial success.
He has a BS in Marine Science and an MBA from the
University of South Carolina and earned a MS in
International Logistics from the Georgia Institute of
Technology. Will has pursued executive education in
Marketing Management at the Kellogg School of
Management, Northwestern University; Leadership at
the John F. Kennedy School of Government, Harvard
University; and Finance at The Wharton School,
University of Pennsylvania.
Rick White – Executive Partner
Rick White has over 35 years of experience in
executive leadership and management roles in the
retail and consulting sectors serving small cap to
Fortune 100 companies. He has served in numerous
positions of progressive responsibility within the
disciplines of merchandising, operations, project
management, capital improvement initiatives, space
planning and cost reduction.
Prior to forming W&W Holdings, Rick served in
executive roles with Sears Holding Company, H.E.B.
and Bi-Lo Inc. with titles including: Vice President of
Space Planning, Vice President of Store Conversions,
Director of Grocery Merchandising, National
Merchandiser, and District Manager.
He is well known within the retail sector for his ability
to make positive impacts within a span of control from
one store with $5 million in sales to 2300 stores with
$50 billion in sales.
Rick has managed and led numerous projects in his
consulting career with an impact of millions of dollars
in value creation for his clients. In addition he has
provided leadership in retail and entrepreneurial
ventures from creation to capitalization& profitability.
Rick is married to Sherry with two children Adeline and
Daniel. He holds a B.S. degree from the College of
Charleston and an Associate degree from Montreat-
Anderson College.
David McLeod – Partner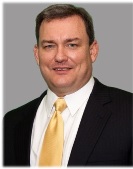 David McLeod has 30 years of leadership and
management experience which includes six years of
Global Purchasing experience responsible for many
commodity and service areas including Travel,
Information Technology, Telecommunications,
Specialty Chemicals, Waste Management, Facility
Services such as Janitorial and Landscaping and
several others.
Prior to joining W&W Holdings, David served in
several roles within Milliken & Company gaining
significant experience in manufacturing
management, information technology and as a
Senior Buyer where he personally completed more
than 100 projects for savings of over $6 million.
Also interwoven into his career are several leadership
positions through which he gained the education and
years of experience to grow into a leader of high
performance teams.
As a supply chain and expense management consultant,
David is focused on improving the profitability of
clients by optimizing supplier relationships,
material and service price negotiations, and process
redesigns. He is active in supporting both client
management and analytical requirements with a keen
focus on overall satisfaction and financial success.
David also plays an active role in the leadership,
sales, purchasing, and information technology
functions of W&W Holdings affiliated brands and
business interests.
He has a BA in Chemistry from The Citadel, The Military
College of South Carolina.
Nick Holt – Partner
Nick Holt has had the privilege and good fortune
in his career to 'grow with' several companies,
which has enabled him to develop a
real-world-tested and resilient management and
leadership philosophy for business growth,
profitability, and success.
Since joining W&W Holdings, Nick has served in
several key roles. As lead project manager to
one client, he has overseen the delivery of a
multi-million dollar growth in profitability on
the client's primary expense categories. He has
also served as CEO of a small business start-up
venture in which W&W Holdings is the operating
partner.
Prior to joining W&W Holdings, Nick served as
Director of Franchise Operations and Business
Development for Divita Concepts Group,
operators of multiple Firehouse Subs
restaurants. Divita Concepts Group received
several industry awards, including Multi-Unit
Franchisee Magazine's MVP Award for Innovation
at the 2012 national Franchising Conference. In
2016, Divita Concepts Group sold its restaurant
portfolio in the largest multi-unit transaction in
the brand's history.
Holt is a Cum Laude graduate of the University
of South Carolina Darla Moore School of Business
and the South Carolina Honors College with a
B.S. double major in Management and
Marketing, focused in Entrepreneurship.